WorldSkills Champions visit Rwanda for Skills On The Move project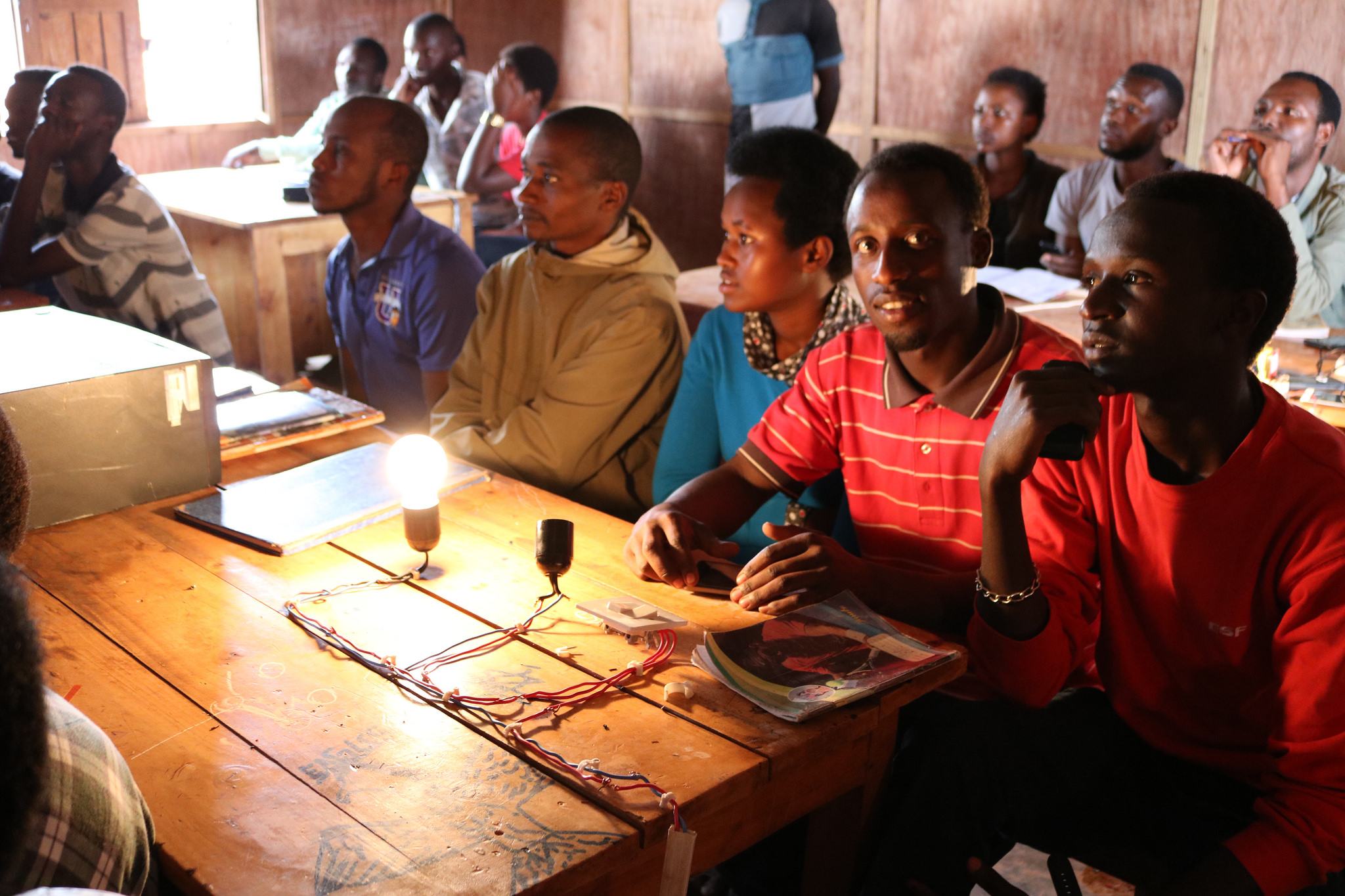 A team of six WorldSkills Champions is developing the next steps of a project that is aimed at providing skills training and expertise, to refugees and citizens in Rwanda – after the first visit by the Champions to the African country.
Skills On The Move is a project developed around the train-the-trainers principle, born when a group of young people whose individual excellence matched by their global citizenship dedicated themselves to making a difference to other people's lives, and helping to strengthen Rwanda's labour market and social fabric.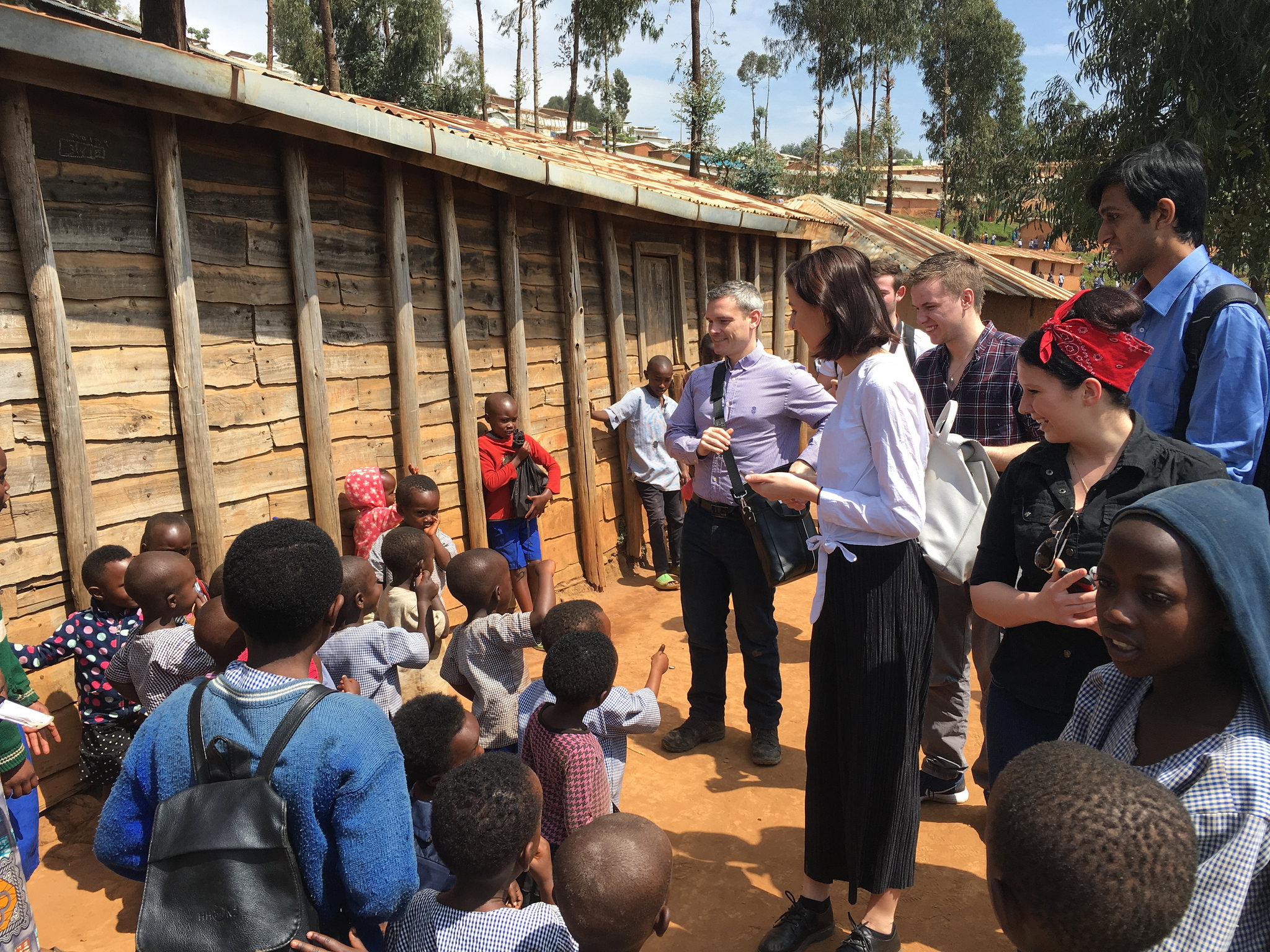 Their mission, in partnership with Autodesk – a WorldSkills Global Partner – aims to establish a self-sustaining vocational and technical skills exchange program where WorldSkills Champions and Experts pass on their knowledge to local Rwandan trainers, equipping them to increase the employability skills of refugees and nationals. Their four-day visit to the country has now given them greater insight into how aspiration can become action.
During the visit, Autodesk Global Strategic Partnerships Manager Matthew Bell – a former WorldSkills Expert – WorldSkills International Conference and Projects Manager Alex Musial, and selected WorldSkills Champions, visited the Gihembe and Mahama refugee camps and met with representatives from the UNCHR (the United Nations refugee agency), Rwanda's Minister of State for Technical Vocational Education and Training, and other organizations.
Mr Bell said the "reconnaissance mission" left a lasting, and inspirational, mark. "We had four incredibly intense days, meeting with NGOs and WorldSkills and Autodesk partners, visiting huge refugee camps and meeting refugees themselves," he said. "And it was completely different to what we had expected."
"It was brilliant to see how well-structured these camps are and how communities have already started to form. These refugees are skilled and educated people – engineers, doctors, carpenters – who had to take the biggest decision of their lives, leaving their country and their security and taking their children to a place where they have no idea what the future holds."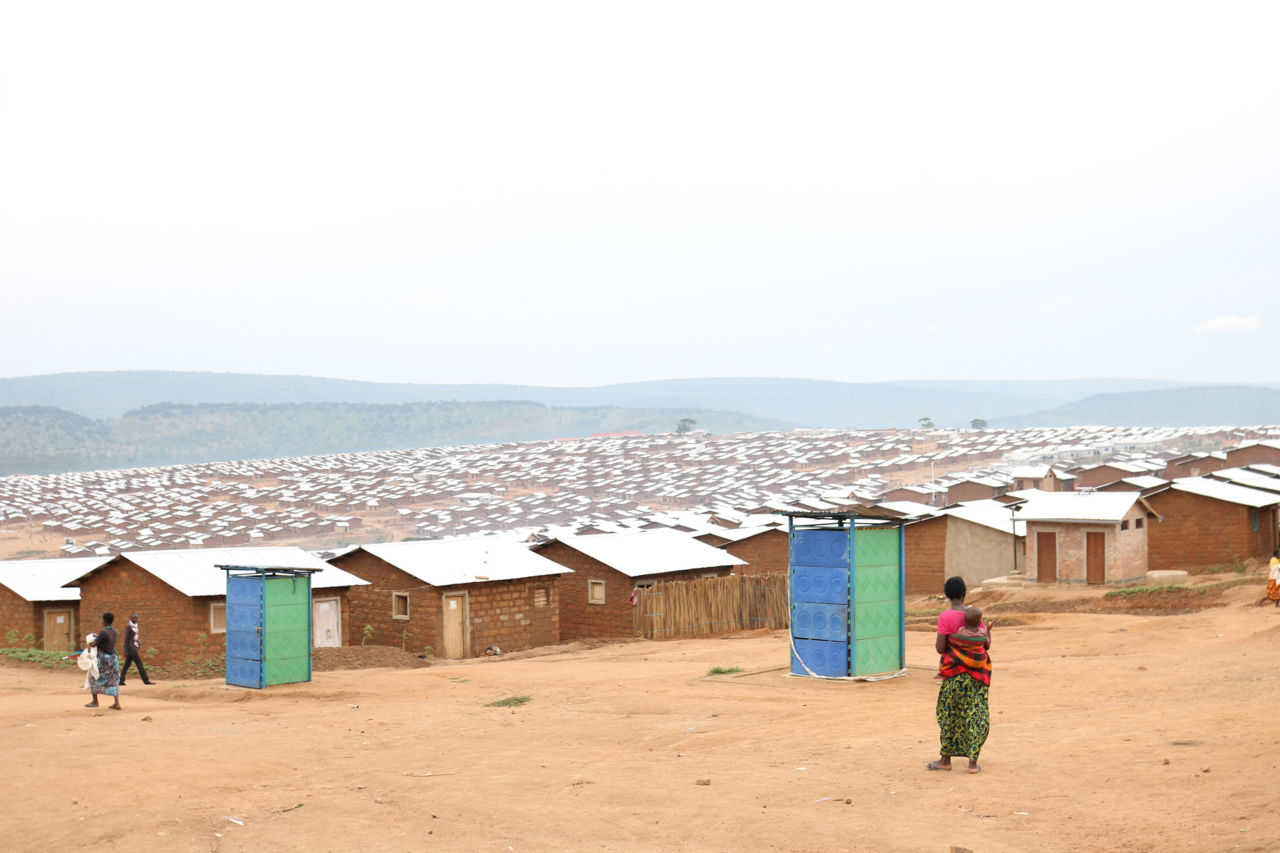 The foundation is already in place; now the aim is to build on it. "There are two aspects," said Mr Bell. "There is training and skills development, but also providing access to the resources these people need."
"For example, barbers can't give 1,000 students the haircut they need to attend school because they don't have 20 pairs of clippers. Carpenters need more tools. About 150 students who want to learn about tailoring can't do it because they don't have a sewing machine. So, we realized there is support we can provide, and started thinking about how a wider conversation can be opened up with partners to obtain these resources."
In recent years, Autodesk has worked with WorldSkills on three major international social projects, in India, Brazil, and South Africa. Last year, it sponsored the WorldSkills Champions Forum 2016 in Canada, where 30 WorldSkills Champions came together to brainstorm projects to tackle global issues. The result was Skills On The Move and making a first visit to examine the needs and opportunities. "It became a bigger opportunity than an international skills exchange," said Mr Bell. "It was not just about training refugees, but about helping to integrate them into society and to raise skills levels across the country."
The reception that greeted the team in Rwanda has reinforced their belief in the project's potential impact. "The people are so passionate and enthusiastic," explained Mr Bell. "They realize how important education is to changing their lives. It was also exciting to hear from the young people in the camps how they see computer skills as significant areas to develop to offer them long term opportunities for career progression and to collaborate on a global basis.  When we look at the world of design, by empowering the refugees with hard skills alongside skills such as design thinking, I am also confident that very quickly they would be able to design their own solutions to issues being faced in the camps and, by using design tools such as Fusion 360, bring them to reality to improve their day to day lives."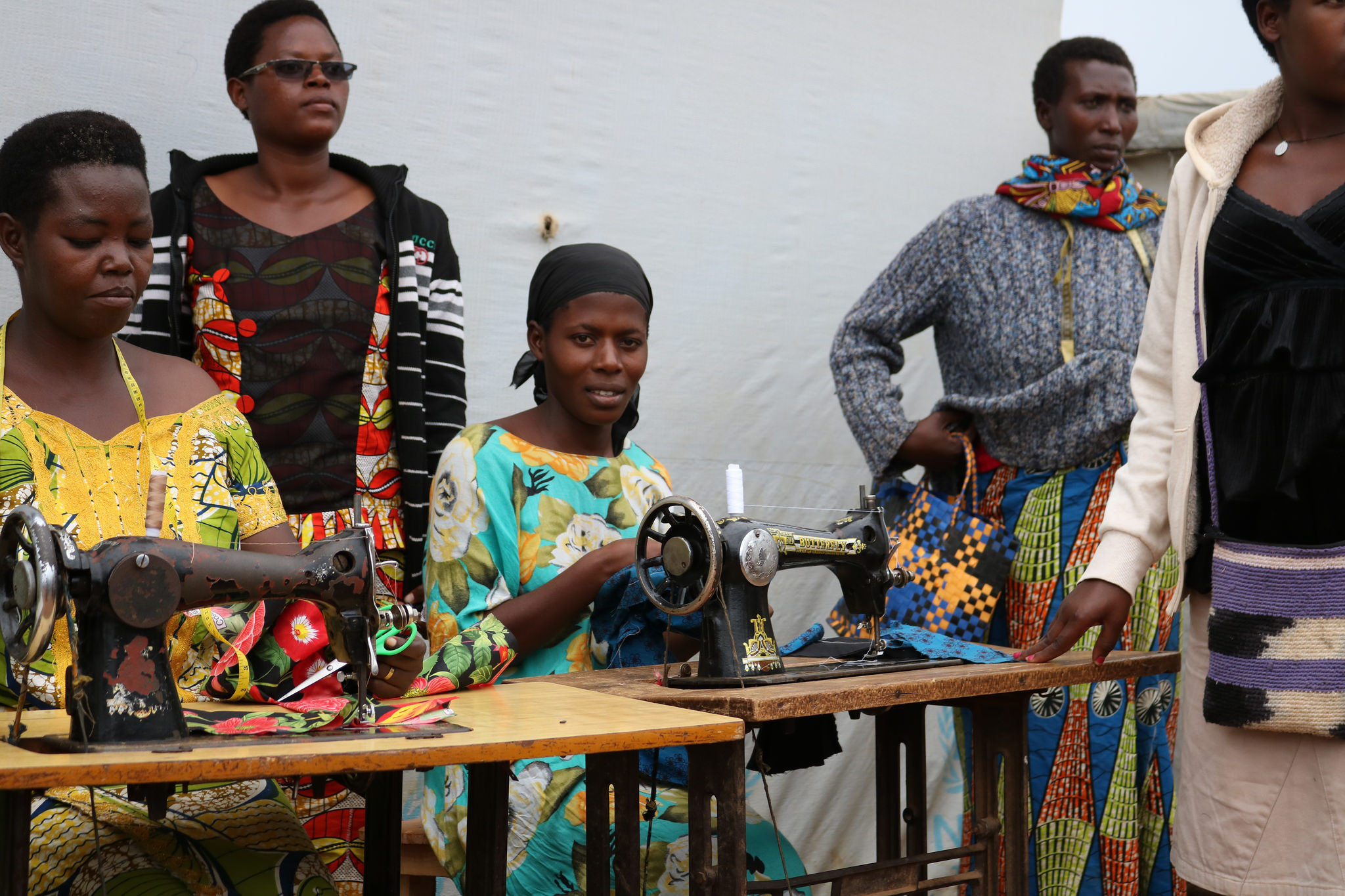 Ms Musial agrees. "Some of the students had even created their own classroom to learn about technologies," she recounted. "They all say that they want to learn, they want to know more".
"One girl spoke to us about how, with gender equality so important, she would rather learn about welding or plumbing or electricity than cooking or sewing, then showed me how a circuit works. It was a very pivotal, seminal moment in a refugee camp in eastern Africa."
"We were like sponges, soaking up as much information as we could in a reality so far from our own. We had many questions, but the only one the Rwandan children had was 'Can you make what we need a reality?' When you hear that, it's very poignant."
Tayla Schou, a World Skills Champion from South Africa and a representative of the WorldSkills Champions Trust, was among the visiting party. "The week I had in Rwanda was hard to describe in words to be honest," she said. "I was incredibly impressed with the resolve of the people living in the camps."
"They had started their own informal classes for skills like electrical installations, IT, hairdressing, tailoring, carpentry and many others and they proved to me, without doubt, that to educate is to liberate."
"I think that our mission is important for many reasons, but the most vital would be so that the refugees can integrate better into regular society through skills development. We want to be able to help the camps become self-sustainable, where the inhabitants of them can earn a living, which will, in turn allow them to afford to study at a local vocational college and ultimately then be able to get jobs within Rwanda."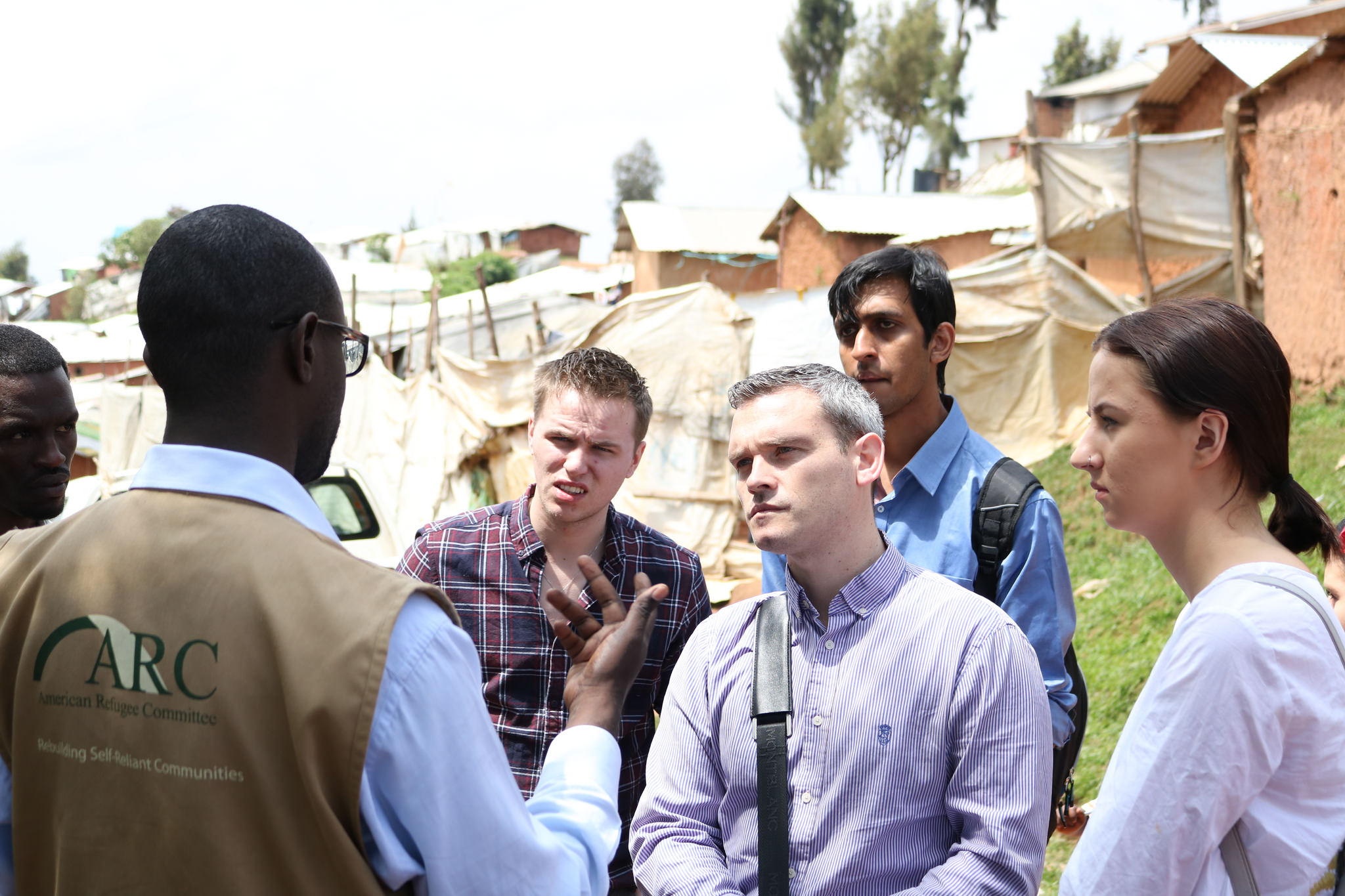 On the ground in Rwanda, Samuel Bigirimana, Community Services Associate for the United Nations Refugees Agency (UNHCR) - Kirehe Field Office, said the visit gave hope to Rwandan refugees.
"The refugees were receptive and enjoyed the visit - mainly because they understood that the visit was to assess their needs with the aim of supporting their projects," he explained. "Refugees, mainly youth who have already started business and those who have ideas of starting one, exchanged ideas about the livelihood gaps and what they think WorldSkills can do (to help)."
Mr Bigirimana said the present needs of the refugee community and host community include a lack of job opportunities, a lack of free movement, insufficient land for agriculture activities, a lack of financial capital for business start-up, and a lack of proper documentation. 
He feels carpentry, electronics, IT, driving and mechanics, cooking, tailoring, and hair dressing are the most vital training skills.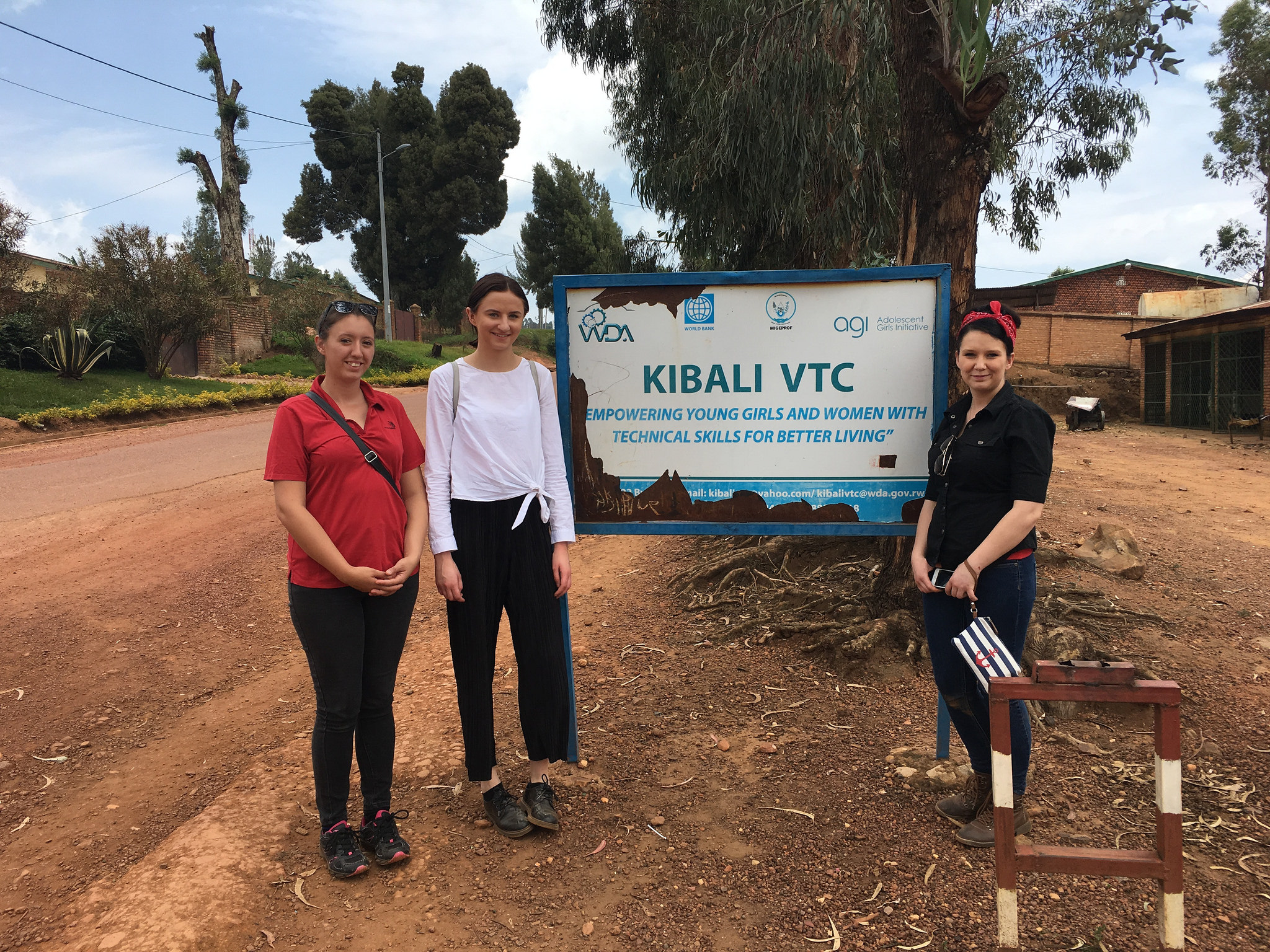 Among the key ideas Ms Musial hopes will quickly become tangible are the implementation of a train-the-trainer exercise to provide more advanced learning and knowledge dissemination, and the urgent provision of funds and resources that enable skilled professionals in the camps to make a living or find employment opportunities beyond. "Access to technology is also really crucial," she said. "They need the infrastructure that connects them to the rest of the world."
For Mr Bell, the path ahead is simple to define. "We have to ensure this visit turns into something," he said. "We have short-term goals and mid-to-longer-term goals, and we hope to return and do some real hands-on training – it's one thing providing tools, it's another to provide the help and guidance on how best to actually use them – and we are looking to do this in phase two of the project."
"With the power of skills, and the WorldSkills community, we can make a massive difference. It will take organization and effort, but there is a huge opportunity here to do something for the good of so many people."