African Union Launches Digital Skills Drive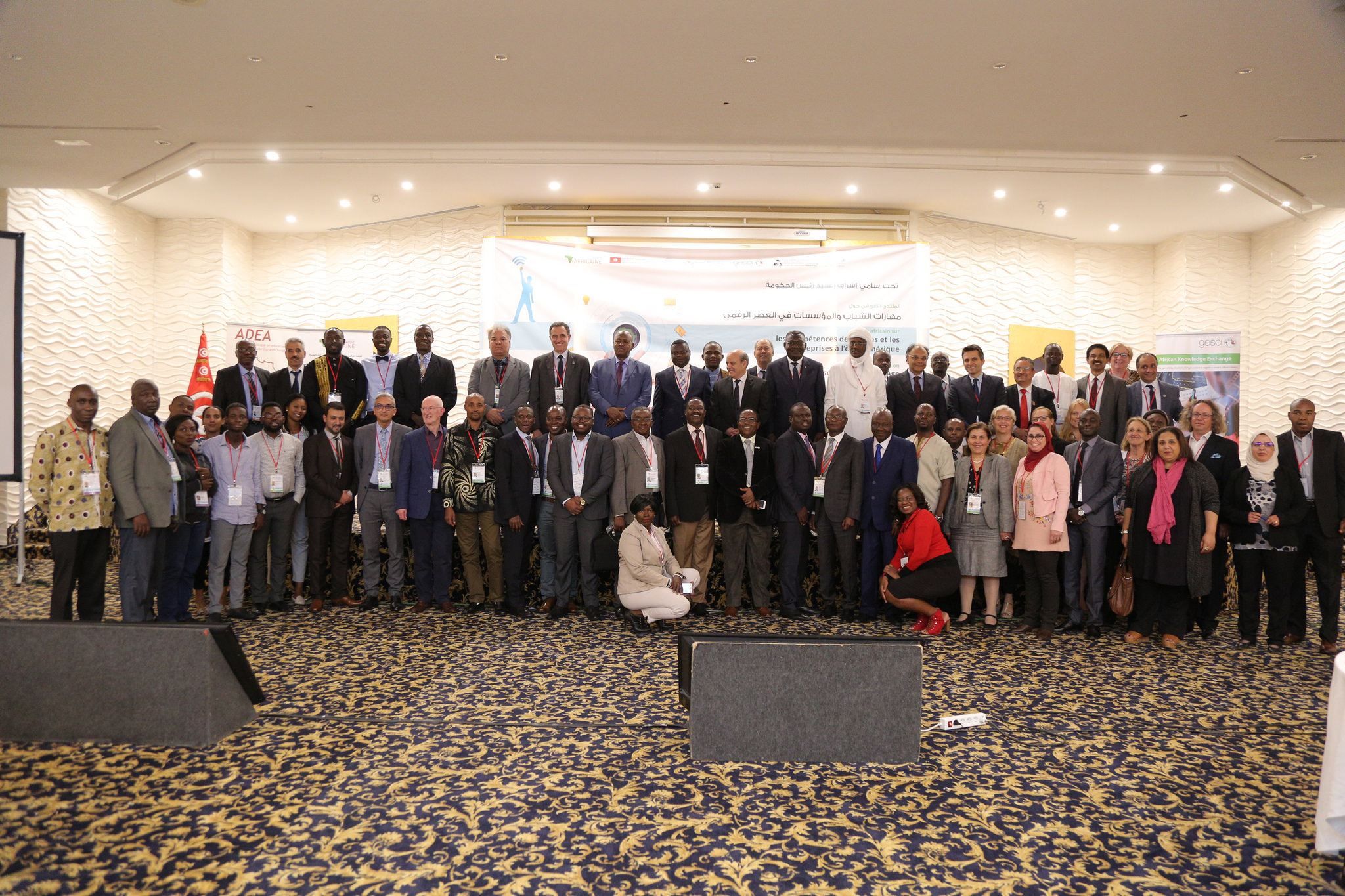 Africa is facing a demographic explosion which will see its population double to more than two billion people in the next generation.
To meet that challenge the African Union has partnered with WorldSkills to transform skills across the continent.
At the African Union's Forum on Youth Skills And Enterprises In The Digital Age in Tunisia, delegates discussed the importance of developing digital skills as a way to create jobs.
The African Unions' Commissioner for Human Resources, Science and Technology, Professor Sarah Anyang Agbor, told the Forum that digital skills are at the heart of this skills revolution with the potential to transform jobs across every sector of the continent's economy.
"Digital skills are now recognized as basic skills along with literacy and numeracy," she said, "although the reality is that possession of job-relevant digital skills is still a far cry away. Many young people don't have the requisite skills."
This leads to a mismatch in which many young Africans struggle to find jobs, while Africa as a whole faces a skills shortage.
Training is urgently required in key areas of the digital economy like coding, artificial intelligence, robotics, and cyber security. That is where WorldSkills has a big role to play to help create workforces of professionally skilled young people ready to drive Africa's digital future.
 So how will the African Union achieve this leap forward into the digital age?
Delegates to the Forum in Tunisia heard how the African Union has created a TVET Cluster to boost vocational training and is to set up a pan-African Virtual E-University to provide greater access to education through distance learning and e-learning. According to one delegate Comfort Fomede, Director at Cameroon's Ministry of Employment and Vocational Training, this will have a special focus on people living in remote and rural areas.
 "TVET is the bedrock or cornerstone for driving economic growth, promoting employability, reducing unemployment and poverty, and consequently creating an equitable distribution of resources."
At the heart of the TVET Cluster is a recognition that enhancing youth employability through skills development is to create a highly skilled young workforce that will improve productivity, and innovation as well as entrepreneurship.
Comfort Fomede also attended a recent WorldSkills Capacity Building Workshop in Korea where Korea launched plans to engage with African countries to boost skills training. She sees WorldSkills role in this partnership as bringing Africa a new strategy for skills training that will enable the continent to work to international standards, exposing young Africans to the international job market and encouraging professional mobility.
In Ms. Fomede's view  view this will create an opportunity to transform Africa's training standards as it prepares for its coming demographic challenge that will see the continent's population double in size to create the world's largest pool of workers, larger than China or India.
"This is a wake up call for Africa. Africa can't wait for time to tell, it is time for Africa to influence the world and not only to copy from others. I'm optimistic for Africa. It has the resources that can transform the continent."
For more information visit http://www.digitalskills4africanyouth.org/en.